Illinois Parenting Agreement
As a family law attorney who has served countless divorcing parents in the Chicagoland area, Denise Erlich can help you and your spouse prepare a parenting plan that is tailored to your family's needs and the best interests of your children. When parents can reach an agreement on the allocation of parental responsibilities and parenting time in Illinois, they are one step closer to obtaining an uncontested divorce.
Find out more about how Illinois family law attorney Denise Erlich can help you create your parenting plan.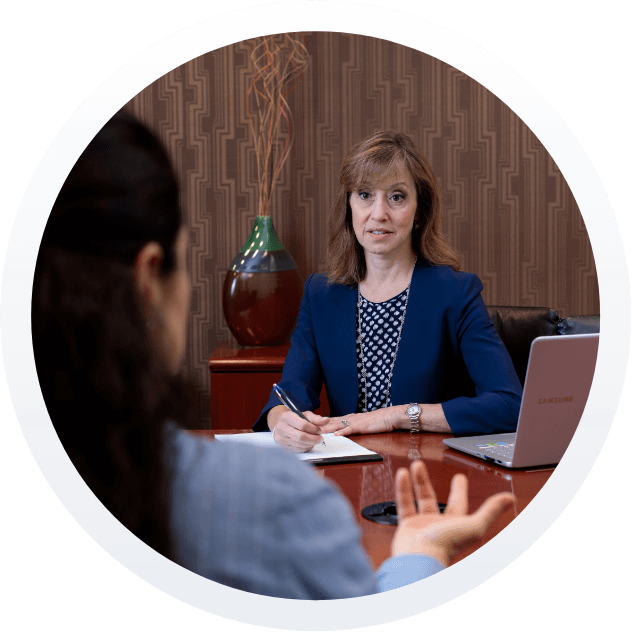 What Is the Allocation of Parental
Responsibilities and Parenting Time in Illinois?
When you file an uncontested divorce in Illinois and you have children, state law requires you to submit a Parenting Agreement to the Court. Commonly referred to as the Allocation of Parental Responsibilities and Parenting Plan or "Allocation Judgment," the terminology was changed in 2016 to replace the terms "custody" and "visitation". The Parenting Agreement contains two parts:
A specific schedule
for parenting time
with the children.
The assignment of decision-making responsibilities.
Creating a Parenting Time Schedule
Illinois favors shared parenting time, but that doesn't necessarily mean the time spent with the children is equally split. To help parents create a parenting time plan that meets their needs and the best interests of their children, family law attorneys in Illinois often recommend that couples review several options and come up with their own variation.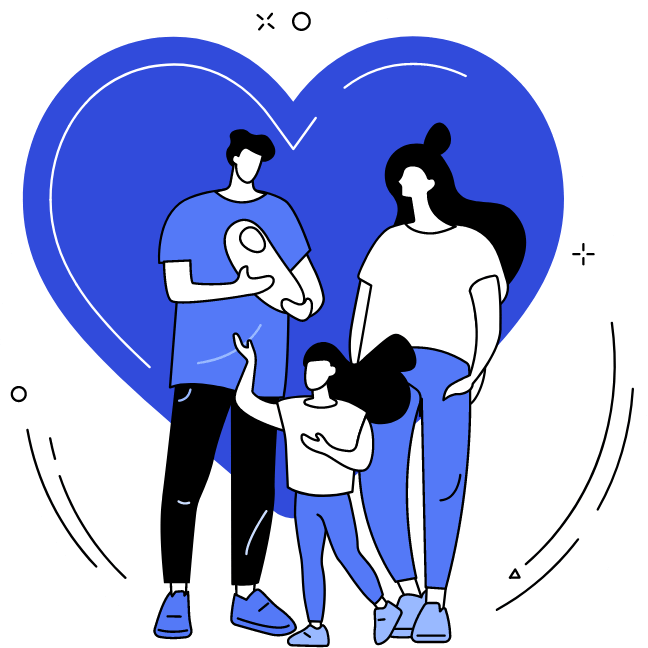 When creating a parenting time schedule, it's important to consider the physical, emotional, and social needs of the children, as well as:
The parenting time schedule should include a plan for day-to-day living, as well as outlining parenting time on holidays and during vacation periods.
Taking a realistic approach and evaluating what will work best for the whole family can help prevent emotionally charged conflicts when determining how and when the children will spend time with each parent.
Allocating Decision-Making Responsibilities
Parents generally make minor decisions about day-to-day issues and emergency situations when the children are spending time with them. The courts require, however, that significant decision-making responsibilities be assigned to one or both parents.
In Illinois, the courts require that four significant areas of the children's lives are addressed when allocating decision-making responsibilities:
Extracurricular Activities
"Erlich Law Office exceeded my expectations in my divorce! Denise Erlich always had my back, was well prepared and was willing to do the tough stuff. I was very happy with the results, which is hard to say during a divorce. I highly recommend her services. She is very dedicated to her clients and goes above and beyond!!"
"Denise was everything that we were looking for in a lawyer. She was open and honest with us about how she believed the case would go and helped us work through an uphill custody battle. She was both professional and personable. She answered all of our questions, provided solid counsel, and was very timely with getting back to us. We have used her for several occasions and are extremely satisfied with her work and commitment to helping our family. If you are looking for representation, I would wholeheartedly recommend her and her team for your needs."
"The Erlich Law Office is terrific! Denise is an organized professional who really helped me understand every step of the court process. She made sure to make my main concerns for my family her concerns. She was also honest and forthcoming with suggestions. It was refreshing to find a lawyer who not only knows the many laws of the court, but is also empathetic to the emotions a divorce entails."
"While looking for a lawyer, I googled best divorce lawyers in DuPage County and Denise Erlich's name appeared. During the consultation, she explained the whole divorce process in a very understandable way; she listened to all of my questions and answered them with confidence, and honesty, taking as much time as needed with me. I was very impressed by her intelligence and experience. …
"Erlich Law Office helped me with exactly what I needed while going through a divorce. Not only was Denise thorough and professional she was compassionate as well. Denise helped me to understand my rights but also to make sure that my long term interests, and the interests of my children, were well protected. Her rates were very reasonable and she was able to connect me to other resources that I was in need of during this very difficult time in my life."
FAQs About
Parenting Plans

in Illinois
In Illinois, changes to the parenting time schedule that are in the best interests of the children can be made at any time. The allocation of decision-making responsibilities, however, cannot be modified for two years unless the child's mental, physical, moral, or emotional health and/or development is significantly endangered.
If you and your spouse cannot agree to a parenting plan when filing an uncontested divorce, your divorce will become contested and you will be required to attend mediation to try to settle your disputes. If you are unable to reach an agreement at mediation, a lengthy and expensive court battle will likely result because the court will likely appoint a Guardian Ad Litem.
In Illinois, the right of first refusal means that if the parent with parenting time is unable to be present and intends to leave the minor child with a third party for a significant period of time, he or she must first offer the other parent the opportunity to provide care for the child.