Illinois Marital Settlement Agreements
Family law attorney Denise Erlich helps couples who are filing an uncontested divorce in DuPage, Will, and Cook County to address various aspects of their financial affairs and create Marital Settlement Agreements. When divorcing spouses can agree on the division of assets and liabilities, and child support and spousal maintenance before they go to court, they can avoid drawn-out, expensive legal battles.
For help with your Marital Settlement Agreement in Illinois, call family law attorney Denise Erlich at: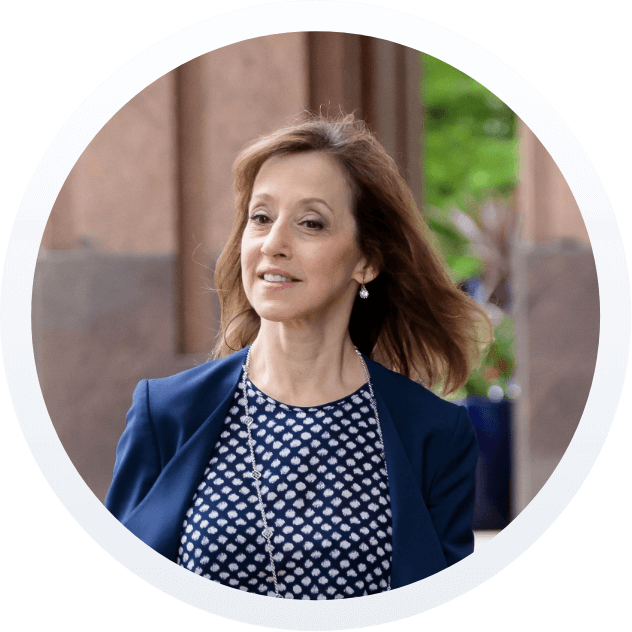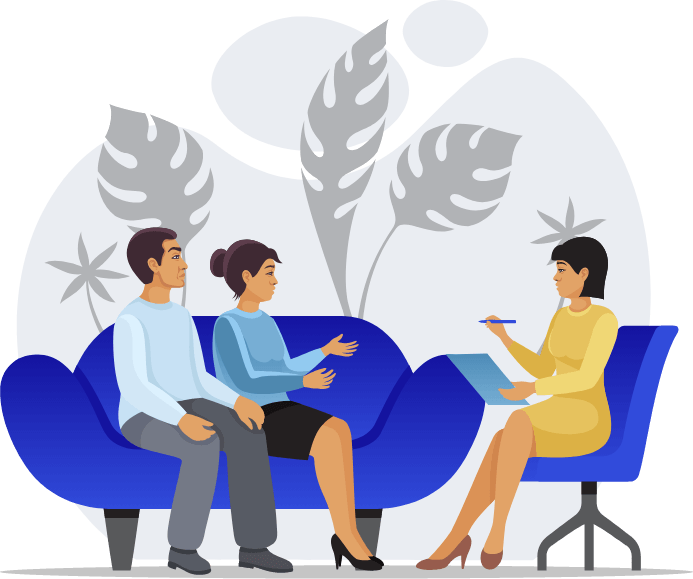 What Is a
Marital Settlement Agreement

in an Uncontested Divorce?
When you file an uncontested divorce in the greater Chicagoland area and you and your spouse have assets, debts or children, Illinois law requires you to submit a Marital Settlement Agreement (MSA) to the Court. This detailed contract outlines the division of your marital property, responsibility for your debts, any support obligations, and more. Generally, the court will accept the MSA and enter a Judgment for Dissolution of Marriage as long as the MSA is fair and not unconscionable.
Creating a Marital Settlement Agreement
Creating a Marital Settlement Agreement in Illinois is about more than plugging a few numbers into a form and signing your name. With the preservation of rights and numerous financial aspects to be addressed, recitals to be made, terms to be outlined, and clauses to be entered, your Marital Settlement Agreement could include upwards of 30 pages.
When creating your Marital Settlement Agreement, divorce lawyers will help you go over a wide range of subjects, including but not limited to:
Your income and the income of your spouse
The joint marital property you own
Any non-marital property you own
Your assets and retirement accounts
Child support obligations
The Marital Settlement Agreement might also include information about the manner in which attorneys' fees will be allocated and general provisions to address modifications, enforcement, and principles of contract law.
While the Marital Settlement Agreement is a binding contract the moment it is signed by both parties, it does not become enforceable as a court order until it is approved by the Judge and the Judgment for Dissolution of Marriage is entered.
Staying on Track to Reach an Agreement
It's not uncommon for divorcing couples to begin a divorce with the intention of ending their marriage amicably, only to end up in a contested divorce once topics like finances and children come into play.
If negotiating the terms of your Marital Settlement Agreement has caused tension to build between you and your spouse, divorce attorney, Denise Erlich, can help you stay focused on the task at hand. Staying on track during negotiations can help you:
Have more control over your financial future
Avoid the expense of a lengthy court battle
Minimize stress for you and your children
More quickly enter the next chapter of your life
For help with your Marital Settlement Agreement in Illinois,
call family law attorney Denise Erlich at:
FAQs About Marital Settlement
Agreements in Illinois
Illinois couples can usually modify their Marital Settlement Agreements if their financial circumstances substantially change down the road. The Marital Settlement Agreement should be carefully drafted to provide you with the right to modify your financial obligations regarding children's expenses and maintenance in the future, if necessary.
If you and your spouse cannot agree about child support or spousal maintenance, a divorce attorney may be able to help you avoid a contested divorce. An experienced divorce attorney can advise you regarding the statutory guidelines for child support and maintenance, what is considered "income" by the court in calculating each parent's income for purposes of calculating child support and maintenance, and ways to structure payments for child support and maintenance when the income of one or both spouses fluctuates from year-to-year.
Illinois is an equitable distribution state, which doesn't always mean assets and liabilities will be split equally in a divorce. Instead, the courts will consider what is fair. In an uncontested case, the parties have more flexibility, but the court will not finalize a Marital Settlement Agreement that it finds unconscionable.
"Erlich Law Office exceeded my expectations in my divorce! Denise Erlich always had my back, was well prepared and was willing to do the tough stuff. I was very happy with the results, which is hard to say during a divorce. I highly recommend her services. She is very dedicated to her clients and goes above and beyond!!"
"Denise was everything that we were looking for in a lawyer. She was open and honest with us about how she believed the case would go and helped us work through an uphill custody battle. She was both professional and personable. She answered all of our questions, provided solid counsel, and was very timely with getting back to us. We have used her for several occasions and are extremely satisfied with her work and commitment to helping our family. If you are looking for representation, I would wholeheartedly recommend her and her team for your needs."
"The Erlich Law Office is terrific! Denise is an organized professional who really helped me understand every step of the court process. She made sure to make my main concerns for my family her concerns. She was also honest and forthcoming with suggestions. It was refreshing to find a lawyer who not only knows the many laws of the court, but is also empathetic to the emotions a divorce entails."
"While looking for a lawyer, I googled best divorce lawyers in DuPage County and Denise Erlich's name appeared. During the consultation, she explained the whole divorce process in a very understandable way; she listened to all of my questions and answered them with confidence, and honesty, taking as much time as needed with me. I was very impressed by her intelligence and experience. …
"Erlich Law Office helped me with exactly what I needed while going through a divorce. Not only was Denise thorough and professional she was compassionate as well. Denise helped me to understand my rights but also to make sure that my long term interests, and the interests of my children, were well protected. Her rates were very reasonable and she was able to connect me to other resources that I was in need of during this very difficult time in my life."